The railway tracks that crisscross the Greater Toronto Area were built in the late 1800s with the primary purpose to move goods to market. Since the 1960s, we've been using these same railway tracks to move people to and from work, and we're moving more and more people each and every year. Just-in-time supply chains and the rise in online retail accentuated by the pandemic will only reinforce existing bottlenecks.
Those are big logistical challenges. Freight rail, which carries heavy cargo, limits the passenger volumes that can share the same tracks. The end result is longer, less-predictable commute times and inefficient use of our existing infrastructure. People now expect goods to be delivered faster than ever before, placing immense pressures on our freight rail infrastructure. We need to move goods and people, but it can't be done well on the same tracks.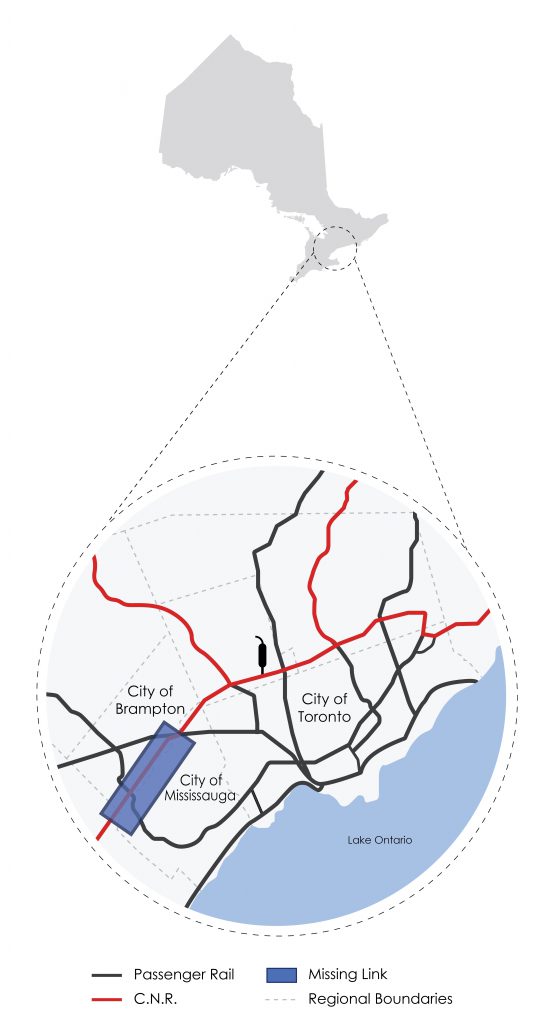 A project long-known as "the Missing Link" would enable significant growth in passenger volumes by separating freight and passenger trains onto distinct railway tracks. The project would require construction of new freight track in the west-end — between two existing freight lines — from Brampton to Mississauga along the Highway 407 right of way to complete a "missing link" of freight railway track. This new piece of track would optimize freight traffic, since these trains would now be able to use alternative freight railway tracks to avoid tracks that currently are also used by passenger rail. In essence, it would allow cargo trains to bypass the most densely populated areas of the Greater Toronto Area.
Not only would the Missing Link benefit freight operators by facilitating the opportunity for increased international trade and domestic commerce, but the project would also support the quality of life in many communities. Less freight rail through densely populated areas means less noise, and more hazardous or potentially dangerous substances diverted from urban locations.
The Missing Link is a critical first step to the electrification of the Milton and Kitchener GO Lines, key elements of Metrolinx's Regional Express Rail. A new route for GTA freight will limit negative impacts on passenger service, increase speed and dependability, and remove additional cars from the road. All of these outcomes will enhance our economic competitiveness.
Of all of the projects on our list, this one is perhaps the least obvious and has the lowest profile since it is a complex, out-of-sight, out-of-mind project. It will require collaboration, planning and funding that involves the federal government, three municipal jurisdictions, Peel Region, two private rail operators and Metrolinx. Only the Province has the end-to-end perspective to bring these various parties together and this important project to fruition.